Your factory is at your fingertips!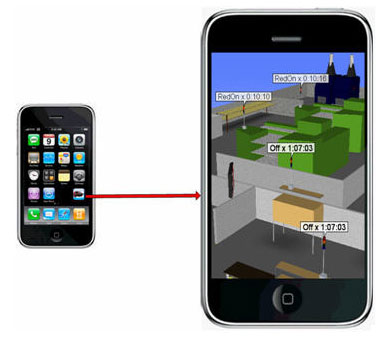 See your factory on your iPhone! Monitor your factory status, display summary reports, and receive critical "event" notifications. The interactive 3D model shows real-time status with full color and animation.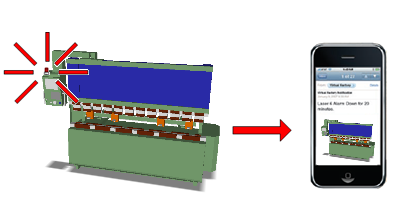 If something goes wrong, Virtual Factory® can notify you immediately
Virtual Factory® Helps You Improve and Stay Competitive
Use your iPhone to see detailed reports of the whole factory or individual machines.

The Andon Status Panel shows the status of all machines and key performance indicators.

The layouts are user-customizable, with various fonts, colors, and text strings.



Virtual Factory collects data from your machines and manual work cells and saves all relevant information in a database for later analysis. Numerous status reports and graphs summarizing your factory's performance are readily available to help guide your continuous improvement efforts.
Virtual Factory®on the iPhone Brochure download