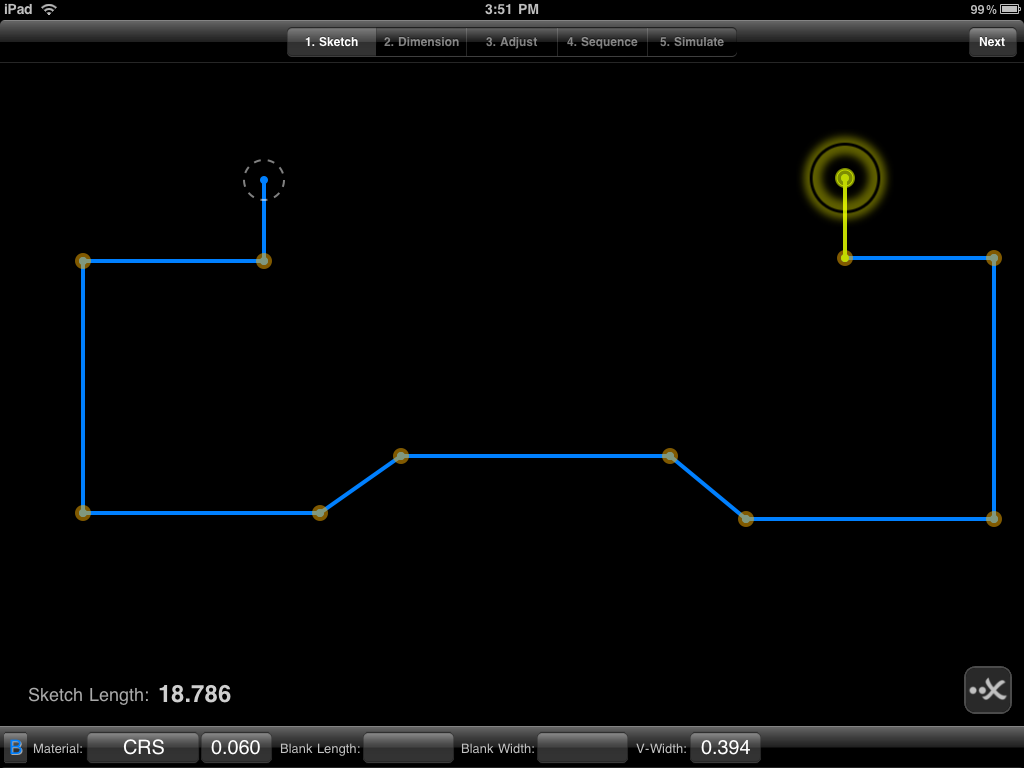 Step 1: Sketch
Touch the screen to sketch the part's profile.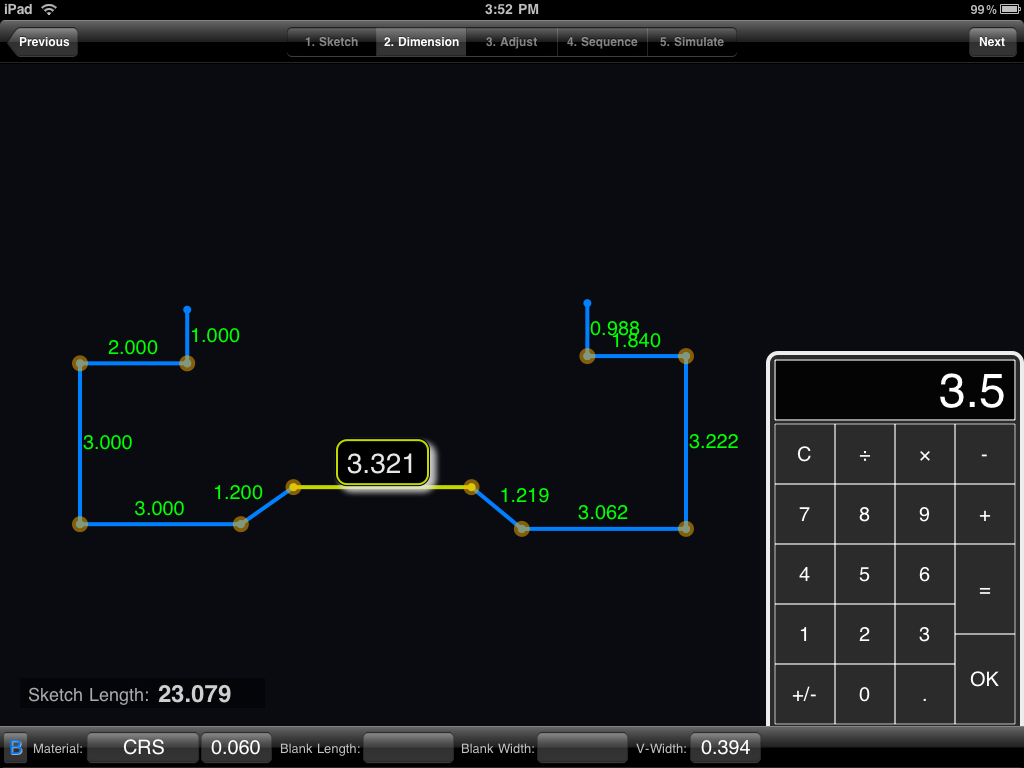 Step 2: Size
Enter the exact lengths and angles.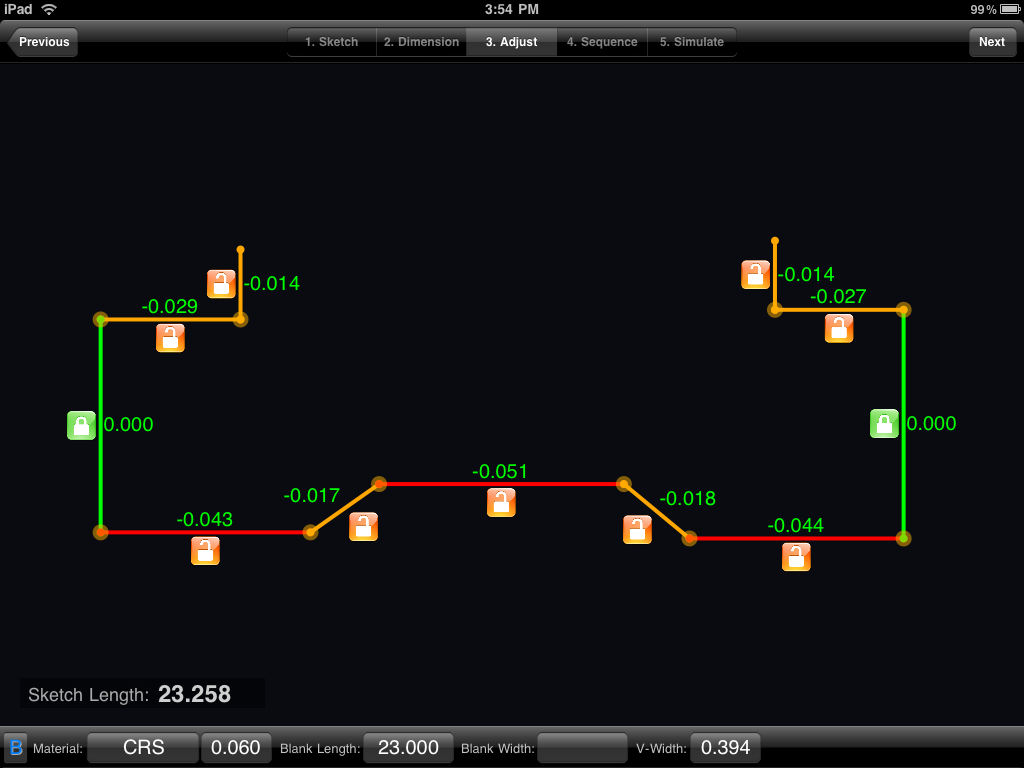 Step 3: Adjust
Touch the flanges which are critical. CAL distributes any extra length to other flanges.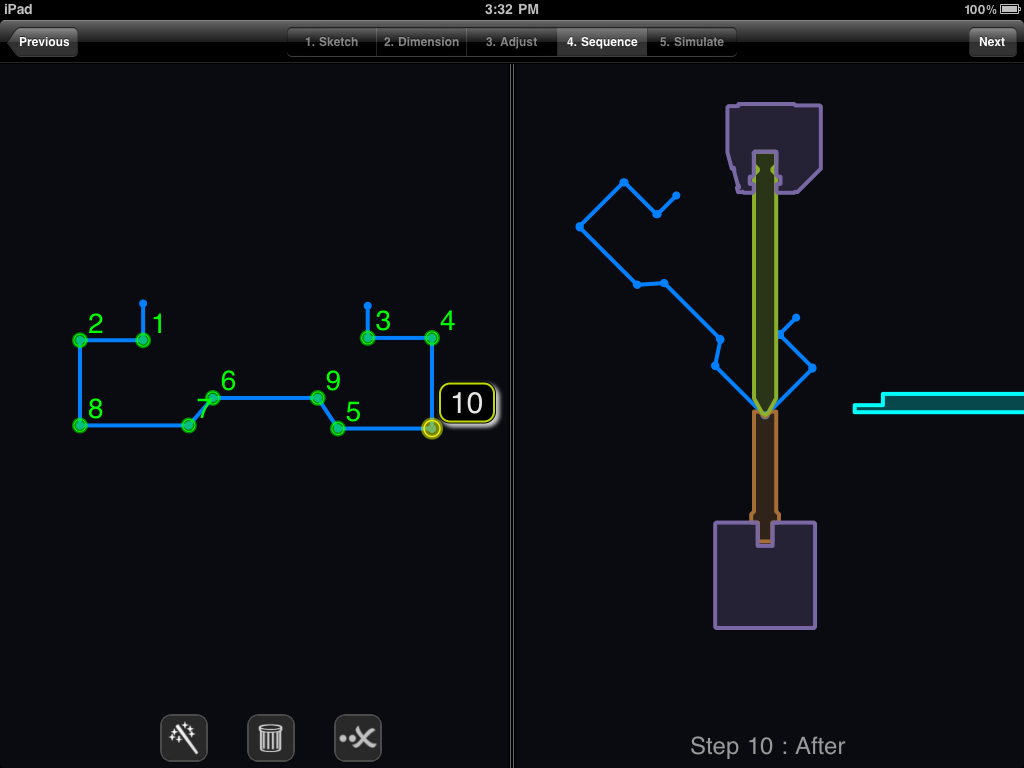 Step 4: Sequence
CAL finds a bend sequence and tools automatically. Change it to fit your needs. Experiment with different tools and sequences.